Lab Propagation Department
For the purpose of controlling hygienic environment throughout tissue culture process, we established Class 1000 Clean Room with three Air Showers. Before entering the Clean room, staffs must walk through Air Shower, which could remove loose particles of contamination from them or products. We have 120 benches and could propagate a maximum of 18 million tissue culture plantlets annually. However, we strictly manage propagation quantity based on clients' order via manufacturing execution system (MES) to meet 90% on time delivery. We prefer quality over quantity.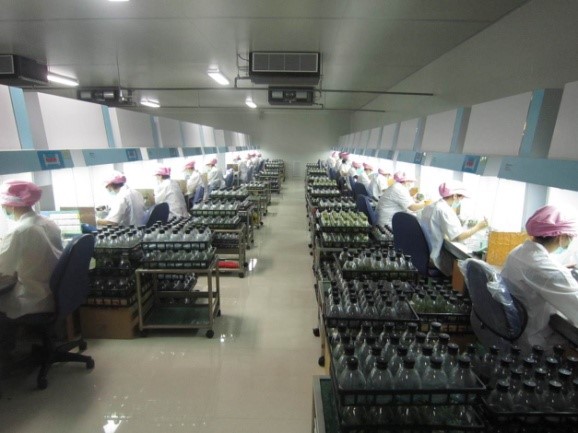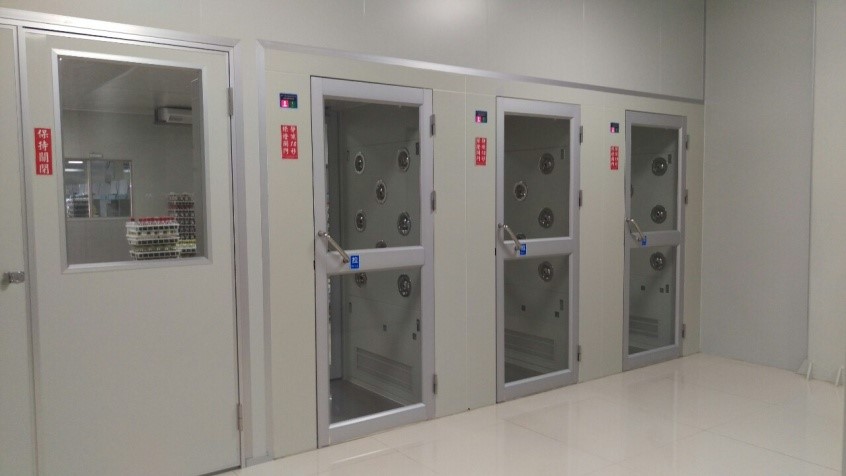 Research Department
The goals of Research Department are improving plants quality, resolving problems in production process, developing new production technologies, and detecting orchid virus in a daily basis. Additionally, researchers breed new varieties every year and arrange sets of testing projects per variety.
In order to assure stocks and plants are virus free, we could detect five common orchid viruses on Phalaenopsis via Biochip, such as Cymbidium mosaic virus (CymMV), Odontoglossum ringspot virus (ORSV), Capsicum chlorosis virus (CaCV), Cucumber mosaic virus (CMV), and Phalaenopsis chlorotic spot virus (PhCSV).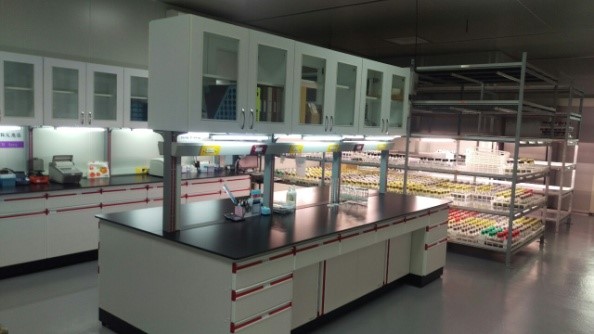 Quality Control Department
There are two teams under Quality Control Department:
Agar Medium Preparation Team: the team is mainly responsible for making agar medium for our tissue culture plants. We use high pressure steam autoclave at high temperature as sterilization facility. Now our daily production is 10,000 units by three high-efficiency autoclaves.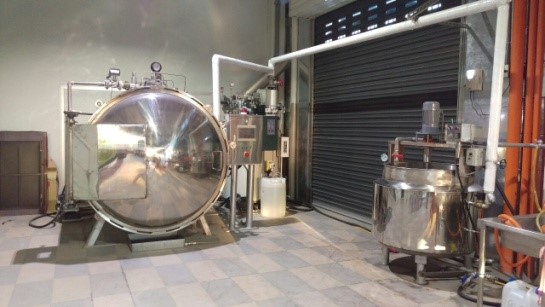 Quality Control Team: The team is responsible for taking care of tissue culture plantlets at final flask stage and control quality before shipping. Instead of artificial light, plantlets are acclimatized under sufficient sun light in cultivation greenhouse to improve plant survive while transplanted. At Young Home Orchids's acclimatization greenhouse, 300 thousand flasks could be placed in 2,700 square meter greenhouse.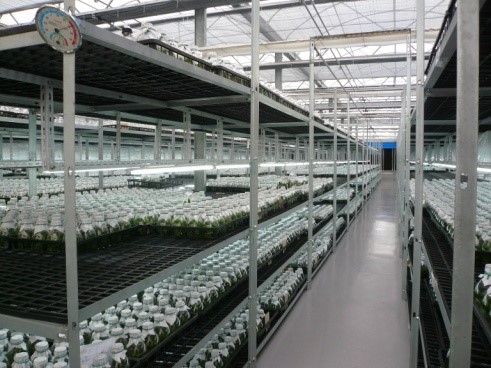 Cultivation Department
We established USDA approved greenhouses for exporting America since 2013, therefore we deliver young plants and mature plants in sphagnum moss of different pot sizes according to clients' demands worldwide. The team also has its own quality control team to supervise and inspect the plants' quality before every phase and delivery.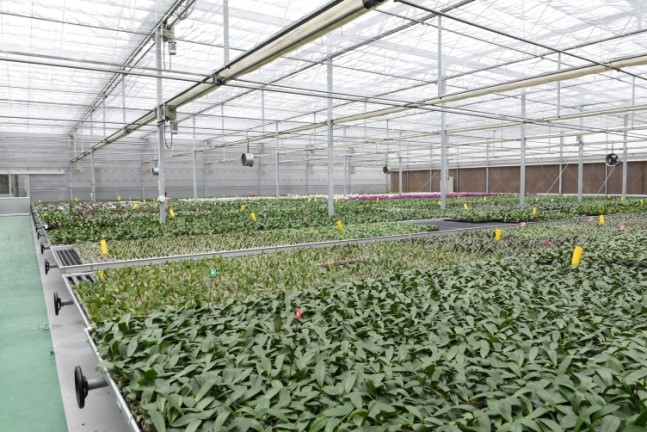 Marketing and Sales Department
Creating a more direct and diverse service for our clients and partners is our goal. Combining market information and market strategy, to develop various applications, enhance values and trust worthy for our clients and partners.